. . . . . . . . . . 
to White River Shorthairs!
We are GSP breeders in central Indiana who have lived , played, laughed, hunted with and just plain loved our German Shorthaired Pointers for close to 4 decades.  The White River bloodline has regularly distinguished itself in the field, show and performance venues, as you will see if you browse the site.
Stop by and visit us now and then to catch up on what's happening in our world and the GSP fancy..
                                    ..... check out our
Links page
for more GSP and general Dog resources
WHITE RIVER'S Summer Excitement!!
both from our Robby X Frankie litter 
Congratulations to the Sleeman family on their new Show Champion
 and GRAND CHAMPION White River's Blue Clear Sky RN GCG ATT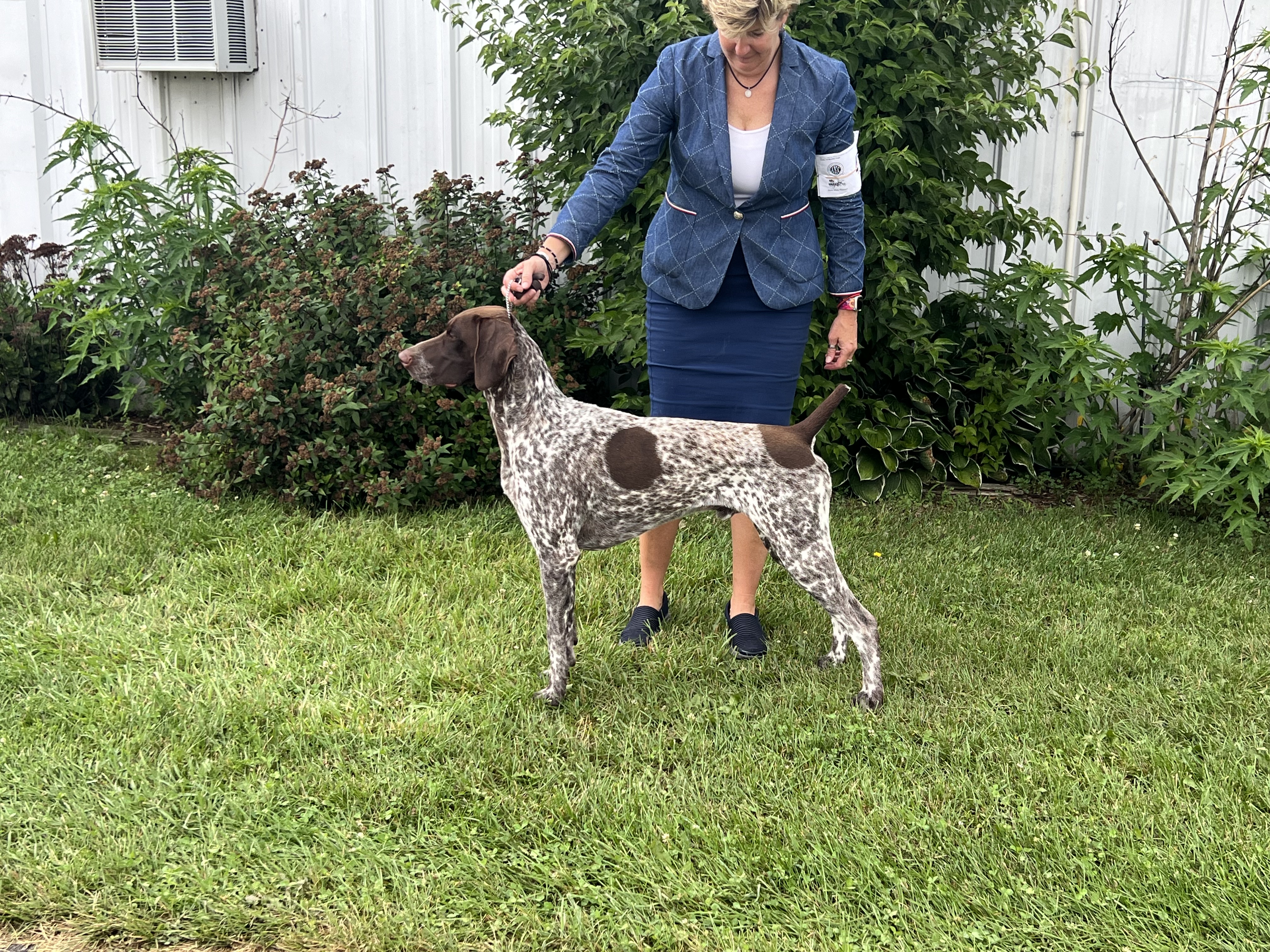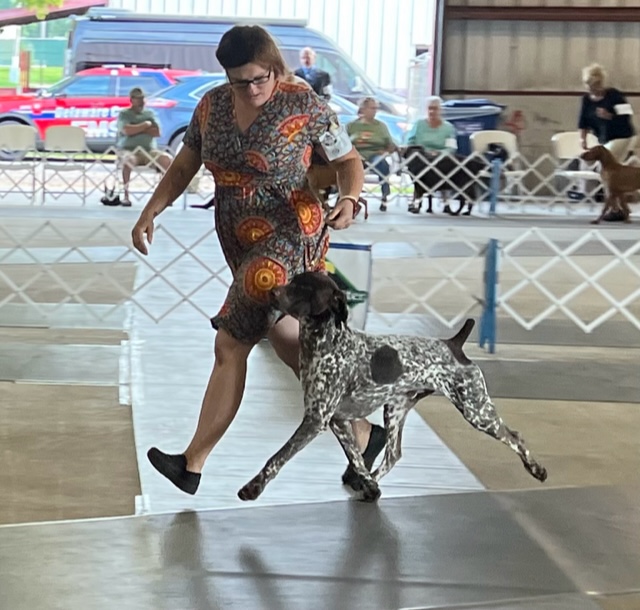 . . . . . AND to us - specifically Patti Martin - on finishing the Championship title entirely from the Bred By Exhibitor Class:
CH White River's Next Big Thing