. . . . . . . . . .  to White River Shorthairs!


We are GSP breeders in central Indiana who have lived , played, laughed, hunted with and just plain loved our German Shorthaired Pointers for over 3 decades.  The White River bloodline has regularly distinguished itself in the field, show and performance venues, as you will see if you browse the site.

Stop by and visit us now and then to catch up on what's happening in our world and the GSP fancy..
..
RIGHT NOW WE ARE BRIMMING WITH EXCITING NEWS!!!!!
NEW PUPPIES: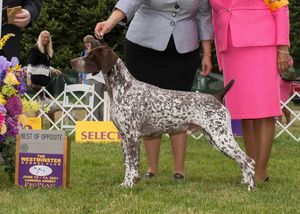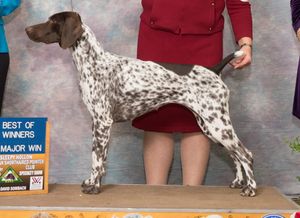 Born Juy 29; 4 boys, 6 girls - a few are available.This litter is located in Virginia.  Contact Becky Feigh 317-650-3250 or Kipp Whelan 540-487-1623
"Robby"                                                                                                   "Zena"                   
GCH Coldwater Big Shoes to Fill                                                    CH TRF White River Stars Shine at Sunrise RI TD